August 5th, 2012
Plot: Fourteen year old Usagi Tsukino is a normal Japanese schoolgirl, though she's clumsy, impulsive and a bit of a crybaby. Her life changes completely when she meets a talking cat called Luna, who tells her she must fight evil as Sailor Moon and find the princess who she must protect. Though reluctant at first, Usagi fights the newfound enemy, on the way gathering allies in other girls with blessed with the same destiny, encountering a mysterious masked man and learning the truth about herself, her past, her future and her identity and depths of courage she never knew she had.
There are several different mediums and continuities to Sailor Moon and each are worth checking out. I'll have to introduce them all, and I'll be outlining the different strengths and/or weakenesses in each one for each category.
(
a very long review
Collapse
)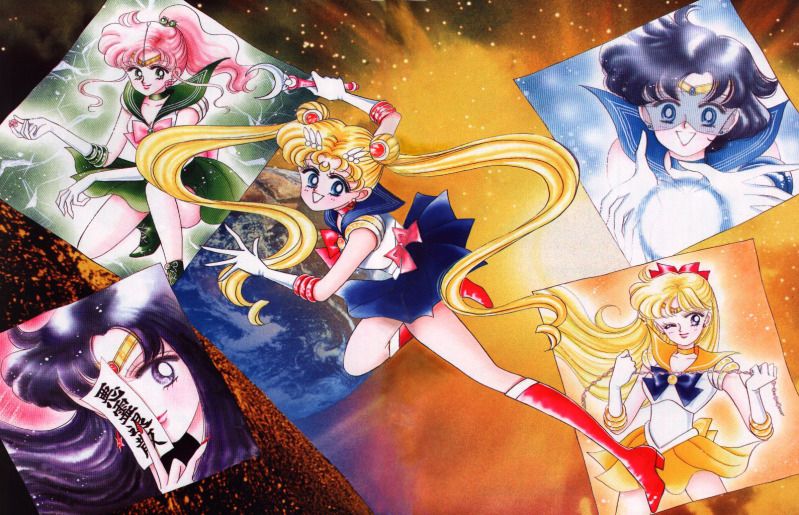 The Unititled Mag
. As the about page reads:
The Untitled Mag
is an online publication and soon-to-be bi-yearly printed word magazine based in the United States. We believe there should be engaging, critical, and empowering content for everyone, and we mean it: we aim to empower those who are often forgotten in the mass world of media: diverse youths.
The Untitled Mag
discusses international cultures, personal stories, forgotten histories, and issues concerning our target demographic. We know ourselves best, and these are our stories.
It was great to do an article for this sort of project. If you want to read my article:
Why Sailor Moon Matters: The New Anime and Media Representation.
I did an article on Sailor Moon, media representation and the approaching anime for